Is It Time For A Website Upgrade Or Makeover?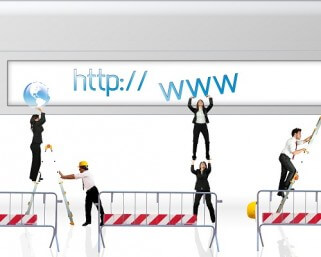 Courtesy of the internet, the business landscape has changed. In the old bricks-and-mortar world, your business' shopfront could last for decades but in the digital and social era, you need to keep up with changing trends. Failure to adapt in the digital age could be the difference between boom and doom.
Your website is often the first touch point with a prospective new customer so it's important that it makes a good first impression and meets their needs. Your prospective customers now turn to Google, your website and social media for answers. They start their buying journey browsing websites and gathering information, so your website is your silent salesperson, working 24/7, 365 days of the year. As such, your website is probably your most important marketing tool and for maximum productivity you need to perform some routine maintenance.
Your website will always be a work in progress because Google and the other search engines crave fresh content. Remember, there's always a competitor looking to leap frog you in the search engine page rankings for that key word or key term in your industry. With your website, if you think build it and they will come, think again. Your competitors are writing more blogs, adding videos, producing webinars and getting more Google Reviews to maintain or claim their page 1 ranking. Why? Research suggests the first page of Google captures 71% of search traffic clicks. If you're not on page 1 you're not in the 'game'.
When assessing if your website needs a makeover or rebuild you simply need to ask one question:   Is your website contributing to your business growth?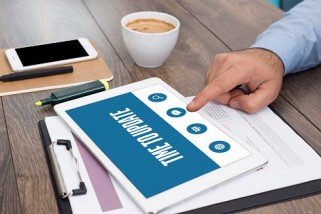 Time to Update Your Website?
Let's look at some of the warning signs that your business' website might need an update, refresh or even rebuild.
1. It's Not You Anymore
Businesses evolve and change. New products and new services are added to the mix. Does your website really reflect who you are and what you do? Are the graphics and images up to date? I recently visited another accountant's website and the owner was wearing a cardigan and the photo was out of the 1990's. The visual appearance is the first impression people get of your website and you need to look modern and fresh.
If your website is a dog's breakfast, then it needs a refresh. More white space and clean images will help but most importantly, does your content tell your prospects that you can solve their problems? You need to use plain English and tell your visitors what they need to know. Spell out your products and services and educate them so they make an informed buying decision. Give them the answers to their questions and make sure you include 'calls to action' so they can take the next step and contact you.
2. Responsive to Mobile Devices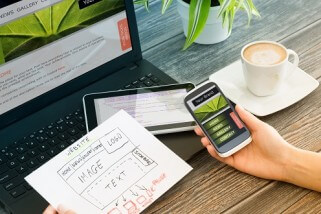 The majority of your visitors are probably accessing your site from a mobile phone or tablet. As such, your website needs to be responsive to these devices and re-shape so it can be easily viewed. You put a lot of effort into attracting visitors to your website, so you don't want to lose them simply because your site doesn't adapt to the view on a mobile device. Check out your site right now on your mobile phone and if it isn't responsive, it's time for an overhaul and quickly.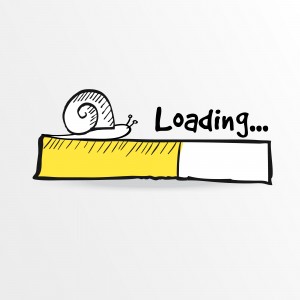 3. Loading Time

Your website should take less than 2 seconds to load. If not, your visitor will move on and probably find one of your competitors. Prospects are impatient and want instant results. You must deliver a great customer experience and slow loading times are a customer killer. It tells the customer you are out of date and there could be a number of reasons why it is crawling including the location of the server, large image files, bulky code, embedded flash or an outdated content management system (CMS). The good news is they can all be fixed relatively easily by a webmaster. There are also plenty of tools on the web that check your website's loading time.
4. High Bounce Rate & Low Session Times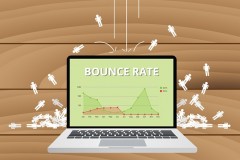 Your 'bounce rate' is the percentage of visitors who leave your site without navigating beyond a single page. High bounce rates indicate your visitors haven't found what they're looking for or there's no call to action to tell them what to do next. That might be contact us, buy now, subscribe to our newsletter, book your free consultation, download a demo or get your free sample.
Session time is how long people stay engaged on your website. That comes back to your content providing the answers to their questions and encouraging visitors to click through to other pages on your site. You'll also find the session time is a Google ranking factor, so it is important.
5. Content is King & Videos are Queen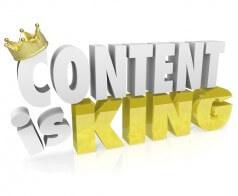 Most content has a use by date. It's easy to leave stale content on your site but products and services change so you need to update your content to reflect those changes. Relevant and interesting content that engages with your target market is the mission.
If you're looking for customers in the 18 to 34 age group, you can't ignore video content. Following on from the previous point, video is a proven method of keeping people on your site for longer periods and video marketing has become an important part of lead generation and SEO.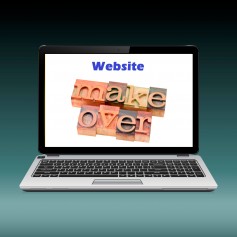 Video testimonials from satisfied customers can build trust and videos give your business a human face. They can be more effective than written text at presenting information and according to a study by Animoto, 73% of customers are more likely to make a purchase after watching a video that explains a product or service. Your videos can provide step-by-step instructions for solving common problems, you can do demonstrations and even use SEO tactics to increase your video's visibility by entering common search terms as video tags.
In Summary
This year security should be a top priority for your website and could be yet another reason for an update. An updated web design can increase conversions and new content should always be a priority. In any case, your website will always be a work in progress and a regular review of your website should be on the agenda.
This article forms part of our March 2019 Business Accelerator Magazine. Click HERE to download the latest edition or browse other articles below:-
---
Other Articles in this Edition: