Client Testimonials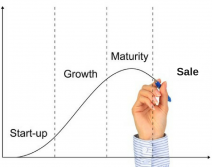 Our business clients operate in a variety of industry sectors and over the years we have developed some niche industries and services. The clients are geographically wide spread across the country and range from business start-ups through to businesses with multi-million dollar turnovers.
As you'll see from our services menu, they also utilise a wide range of services from their annual compliance requirements to weekly reporting, budgets, business coaching and marketing. The following are excerpts from letters we have received from clients. The actual letters can be viewed at our office:

"The program that we did together enabled us to sit down and focus on our individual business and work through specific examples with you (someone who knew our business) with complete confidentiality so that we could look at the financial, creative and practical situation all in one"
Retailer that doubled it's profit in 12 months

---
"Since subscribing to Sheridans BMS program our turnover has increased by 38% and our real profitability has more than doubled. This has come about because their Business Advisor set a budget based on the information he gained by reviewing our previous 5 years business together with our current input."
"This budget is referred to constantly and has become a tool and our roadmap for success with both sales and expenditure. We have monthly and quarterly meetings to discuss the results ensuring we are on track for the best results possible. All this together with any accounting, taxation or general business advice as required for a realistic fixed cost per year, a cost which is well and truly covered by the increase in business and profitability."

"Our results are proof that this program works, and I recommend it to all business customers of Sheridans."
Medical Supplies Wholesaler

---
"Sheridans Accountants at Glenelg helped us transform our hospitality business from a very successful one into a highly profitable one"


Restaurant that increased net profit from 10% to 21% and sold business for 7 times it's purchase price

---


"Thanks, it certainly pays to go to someone who knows what they're doing"
Drafting Contractor

---


"I returned to Hong Kong just over a week ago to find my tax return refund cheque waiting for me. Thank you for your help and rest assured I shall be using your services in the future."
Personal tax client

---


"I really appreciated your swift, professional service. See you next year!"
Personal tax client

---

"Just a short note to thank you for your prompt and thorough preparation of my tax returns. You made the process painless. Proceeds were deposited into my account yesterday."
Personal tax client

---


"I recommend Sheridans as Accountants. After following their business advice my net profit doubled"
Plumbing Contractor


---


"We sought the financial services of Greg Sheridan and the team at Sheridans for our small family business. We were supported with outstanding service and expert financial advice and with the help of Greg and the team we managed to turn an average business into a thriving enterprise."
Fruit & Vegetable Distributor

---

"I came to Sheridans for help with my Self Managed Super Fund. In more than 10 years now, I have used various service providers to handle the accounting, audit and tax returns.

To my delight I found that Sheridans' service clearly excels and is by far the best I have ever experienced. I gave them a tight time frame, but they responded promptly and got it all done well within time. They also got it all correct the first time around. No need for any changes. I have never experienced this before. I think it reflects their keenness to work with a client and always be readily accessible. They were also proactive in arranging actuarial certification and updated beneficiary nominations, and offering a safe storage facility for important documents. I hadn't expected any of this.
Well done, Sheridans."
Retired Financial Planner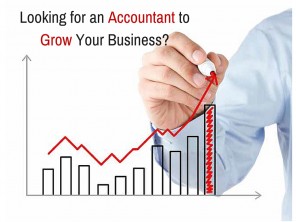 Testimonials Testimonials
If you're a committed and ambitious business owner we invite you to book a FREE, one hour introductory consultation to discuss your business needs. You can expect practical business, tax, marketing and financial advice designed to help you accelerate your business success. To book a time, contact us today on (08) 8376 0455 or complete your details in the box at the top of this page. Let's get to work ON your business so it is more profitable, valuable and saleable.

Sheridans - Build Your Business & Grow Your Wealth