Business Coaching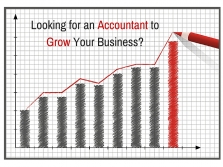 Helping You become Profitable
We enjoy working with and helping small businesspeople because they are usually positive, happy and are great contributors to our society.

If you are in business, you know that making money is not as easy as everyone thinks.

Sheridans have developed our own proprietary coaching methods to help you become profitable.

There are two options, and you can choose one or combine both as most clients do.
The initial process involves us meeting with you and collecting the information we need then meeting with you a second time to explain what you need to do to become more profitable. We cover your accounting system, your pricing, marketing and how you work. Clients usually see an improvement in cash-flow in 2 – 3 months, sometimes almost immediately. Your investment in this process, called "Profit Improvement", is $1,700 plus gst.
We find many businesses may only need some fine tuning but small improvements can make significant gains. One comment from a manufacturer: " Understanding how to price my jobs has changed my life".
We then offer to meet with you quarterly to keep you on track and your investment in this process is about $500 + gst per quarter. We cover our usual topics and any specific problems you have. Some meetings will be in person and some via Zoom (which we will show you how to use).
Most business coaches have a monthly retainer model which is usually expensive and fizzles out after 6 months, but we find we get great results with our Profit Improvement Service.

Call us on 08 83760455 and mention you are interested in the Profit Improvement Service and we will call you back within 24 hours if we are not available. Alternatively email us at enquiries@sheridans.net.au with the subject line Profit, put your mobile number in the email and we will give you a call.

We know you care about your business and family. Our main aim is for you to have a happy, healthy and financially secure retirement.
.
Sheridans - Build Your Business & Grow Your Wealth