Your Online Presence in the Digital Age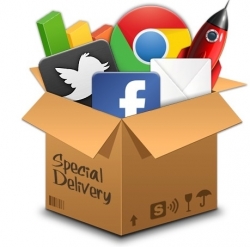 In the digital age your online presence could make or break your business.
For most businesses, your website is the hub of your marketing activities but even today, most websites are simply electronic brochures that list the who, what and where of the business. Given prospects often start their search online, your website needs to be more than just an electronic billboard. Your potential customers want to do research, chat with an industry expert, watch your educational videos, read customer reviews and purchase goods. For that reason, when planning to build a website you need to be clear about the purpose of your website and that will dictate what features and functions to include.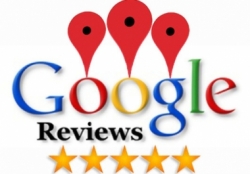 While your website is the hub, your digital presence needs to extend beyond a website.

To illustrate the point, let's assume your hot water service is playing up and you need a plumber. As a starting point, you probably do a Google search for 'Plumber hot water service repairs in Your Suburb'. That produces a page of results including paid ads at the top and organic results down the bottom of the page. In the middle of the page there are local results in the 'Google My Business' section. This includes a map that pinpoints a number of local businesses and these directories let you publish details like descriptions, a map and photographs. It also allows your customers to do reviews and rank your business on a scale of between one and five stars. These free listings are an effective way to get your business to appear on search result pages and form part of your online presence.

Beyond local listings like 'Google My Business' and Yelp there may be other sites where your customers can leave reviews. For example, there are industry based sites like Trip Advisor for the travel, hotel, airline, entertainment or restaurant industries. Customers can leave reviews and you can respond to them. Don't underestimate the value of reviews with recent research from BrightLocal suggesting 91% of consumers say they check online reviews when evaluating local businesses. Some 58% of respondents said they pay close attention to the overall star rating while 47% pay close attention to the sentiment of the reviews and 41% pay attention to when the review was posted. With prospective customers trusting these reviews you need to ask customers and clients to provide them for your business.
It's almost impossible to build a digital presence without mentioning social media channels like Facebook and Twitter. The digital age incorporates the social age and potential customers have the internet in their pockets via their smart phones. Your future customers are connected via these social networks and they are powerful marketing channels. Ignore them at your peril.
Your strategies around mobile devices are also important because mobile marketing isn't the future – it's now. The launch of the iPhone in 2007 changed the way we operate. First thing in the morning and last thing at night we check our mobile device. It's attached to our hip and you can create and offer apps to customers that capitalise on the features of mobile devices including GPS and map apps. The technology is incredible and if a customer has your app on their mobile phone, the next time they are in the vicinity of your shop or business the app could send a special offer to the customer. Apps can let customers place an order so when they arrive at your shop they can jump the queue, tap their mobile and pick up the goods.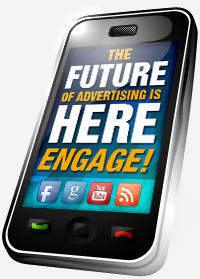 SMS marketing lands your message into your customers world in seconds. According to Nielsen Mobile, 98% of people will read an SMS message within three minutes of the beep notification and text messages have a 90% average open rate so they are proven to stop people in their tracks.
In summary, the digital era demands a combination of online tools. For most businesses, a website is paramount but you also need to look at getting local business listings, social media channels and possibly mobile apps. The secret is to look at your customer's needs and habits then create a digital tool kit that lets you interact online with your customers and potential customers.