The Foundation Stones Of A New Business (Part 4) The Right Business Insurances
It's exciting when you have that light bulb moment, that flash of brilliance and idea for your new business. It's hard not to get carried away with the excitement but turning your idea into a business necessitates research, risk, passion and planning. There are very few shortcuts and no amount of enthusiasm, hard work or talent can guarantee your business success.
There are numerous issues you need to address before you can open your doors and you have to navigate your way through a maze of rules and regulations. Having mentored hundreds of business owners through the start-up phase we often say starting a business is like building a house. You need to have a plan and build on solid foundations. In a business sense this means things like having the right business structure, branding, accounting software and insurances. You also need a financial budget and a marketing plan.
In this series of articles we are examining the 8 foundation stones for a new business and the focus of this post is the right business insurances.
Put simply, without the right insurances your business could be at risk. All the time and money you invested into your business could be lost due to a single event like a fire, storm or burglary.
Insuring against risks that could have significant negative impact on your business is an essential part of establishing a business. For new business owners, insurance can seem like another cost in a long list of expenses, however, if your business is uninsured (or under insured) you may never recover from a natural disaster, burglary, act of vandalism, fire or storm.
Asset protection includes addressing your specific business insurance needs and making sure you are covered for the unexpected. The size and nature of your business will generally determine the type of insurance coverage you need. It's also important not to let your coverage fall behind as your business grows or diversifies. A periodic review of your insurance policies is recommended and some or all of these additional insurances could be required depending on your circumstances:
Public liability to cover customers, clients and visitors
Cover for contents, equipment, stock, furnishings and fixtures
Professional indemnity insurance if your business is in a service industry - cover is usually purchased by professionals such as IT consultants, surveyors, accountants, solicitors etc. This cover will protect your legal liability to third parties arising from your (or your employees) professional negligence/wrongful advice.
Product insurance if your business is in a manufacturing industry
Motor vehicle insurance if your vehicle is used for business purposes
Personal injury and/or income protection, particularly if WorkCover is not applicable to your business
Note that worker's compensation insurance only covers you for work related injuries, a small percentage of the causes of disability. On the other hand, an income protection policy will pay you up to 75% of your income (salary plus super and any other benefits) allowing you to maintain your lifestyle and keep paying your mortgage and other debts.
If you are working from home be aware that generally your ordinary household insurance policy will not provide cover for your business stock and liabilities. Specific policies can be purchased if you are working from home and you should contact your insurance broker for further details.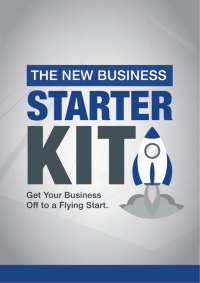 If you are contemplating starting a business, the evaluation and establishment phases can be periods of great anxiety due to a combination of excitement, uncertainty and financial risk. Over the years we have built a reputation as business start-up specialists and have put together a range of tools, templates and checklists to help you get your business off to a flying start. If you're contemplating starting a business talk to us today about our New Business Starter Kit that contains templates for a business plan, cash flow budget, profit and loss forecast together with our unique 82 step start-up checklist.
Stay tuned for the next instalment in this series that examines the importance of having a business plan and cash flow budget.
DISCLAIMER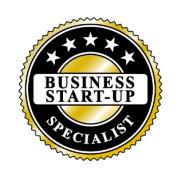 This is general information only. It simply provides an overview of alternative business structures available at the date of publication. It does not serve as advice and no action should be taken on the information provided herein without consulting the relevant legislation or seeking professional advice from your accountant, solicitor or professional advisor. No responsibility for loss occasioned by any person acting on the material contained in this document can be accepted by the accounting firm.