More Website Traffic with Search Engine Marketing (SEM)
We've previously examined search engine optimization or SEO and the message was loud and clear. The most effective way to drive more traffic to your website is to get on the first page of a Google search for keywords related to your business or industry.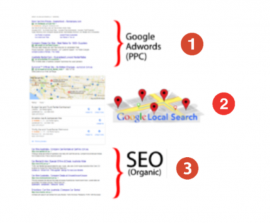 When Google displays its search engine results page they display three different types of results:
Pay-Per-Click (PPC) Advertisements
Local Search Results
Natural or 'Organic' results
1. Each of these results can influence the traffic to your website and they all fall under the term, Search Engine Marketing or SEM. Let's explore each of these three search results in some detail.
At the top of the page are the listings described as 'Google Adwords PPC'. These 'Pay Per Click' advertisements are exactly that, paid advertisements. Business owners can advertise for certain keywords and when someone clicks on their advertisement, they pay a fee. If your ad appears in the search results but no one clicks on it, you don't pay anything hence the expression, 'pay per click' advertising.
It's very different to conventional marketing like newspapers, magazines, radio and television where you broadcast your advertising out to the masses and hope someone is in the market for your product or services. In this instance, you pay for the advertising even though prospects may not respond to your ad. That's where search engine marketing (SEM) differs because people who click on your ad are presumably interested in your offering so you are primarily dealing with prospects.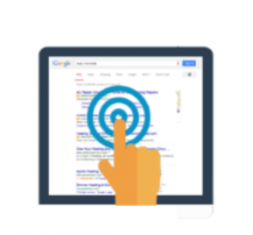 But how do keywords in your pay per click campaign work?
Well, basically you bid for keywords in an auction style process. To illustrate the workings of the auction let's look at a search for 'Plumber in Richmond'. The screenshot of the results page shows the paid results at the top. The search engines limit the number of advertising slots that appear on each page and advertisers compete in an auction for those slots.
As you would expect, the winner of the auction gets listed at the top and the under bidders appear below them. There is, however, a twist in this auction. The winner isn't solely based on the highest bid because Google is committed to producing the most relevant list of results to help the searcher. As you'll see below, price certainly influences the auction result but the relevance of your ad is also a key factor. A competitive bid combined with a relevant ad is the formula for SEM success.
To illustrate the point, let's assume you run a plumbing business based in the suburb of Glenelg and you're prepared to pay up to $5 a click when people click on your ad after searching for 'plumber in Glenelg'. This bid is your maximum cost per click and if your nearest competitor has a bid of $3 you're technically winning the auction. You and your competitors can alter the maximum bid at any time so you need to track where your ad is ranking on a regular basis. As mentioned above, Google and the other search engines also take into account relevance and typically this is what they describe as a 'quality score' that is based on a scale of one to ten.
So, if someone searches for 'plumber in Glenelg' and the headline for your ad is precisely the same wording, theoretically the search engine will give you a high quality score. If your advertisement's headline is 'Plumbing Services Adelaide' it's less relevant to the search phrase so you would get a lower 'quality score'.
To find an auction winner let's put some hypothetical numbers behind the two key factors, the maximum bid (cost per click) and the quality score.
Drips Plumbing bids $4 but their advertisement is considered somewhat irrelevant (4 out of 10) so their auction score or 'ad rank' is 16.
Pauls Plumbing bids only $3 but their relevance is ranked 8 out of 10 so they have an auction score or 'ad rank' of 24.
Despite having a lower maximum cost per click, Pauls Plumbing wins the auction and secures a higher position on the page in the Google Adwords Pay Per Click section. Clearly, search engine marketing auctions can be effective but you can't just buy your way to the top of the results.
2. In the centre section of the search results you'll see the 'Local Search Results'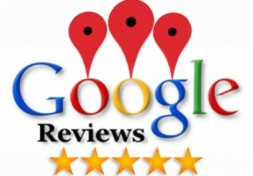 (or Google My Business Local Listings) that are the mapped listings connected to your business address. These listings can offer other useful information such as your business name, address, phone number, email address and a short description of the business. You can also add photos plus they allow your customers and clients to submit reviews on your business using a five star rating system. The quality and quantity of these reviews will impact on your positioning on the page.
Google My Business complements your existing website by giving your business a public identity and presence on Google with location pin points and some detail about your business that can appear on Google Search, Maps and Google+. In another article we explored the potential 'gold' in having online reviews.
3. Last, but certainly not least, the links you see in the bottom section of the page labelled 'SEO Organic' and are free listings. They are what the search engines have identified as the most relevant pages to the search phrase your prospects enter.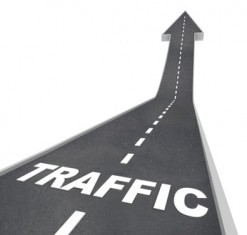 The majority of the search page results are filled with these organic results and studies suggest that the organic results get six times more clicks than the PPC ads that appear at the top of the page. This makes sense given the organic results are more trusted and most people browsing the internet recognise that paid results are trying to 'buy' your attention. There's no doubt, the organic results are highly valued because they are trusted and free.
In summary, if you want more traffic to your website, search engine marketing is critical. Both the paid and organic results can deliver great results and content is still king when it comes to SEO. You need to make sure your advertisements and website content matches the search phrases of your potential customers. In doing so, you can win higher page ranking positions and more traffic.