Lessons From the Shark Tank

I must admit I don't watch a lot of television but I did enjoy the latest Australian season of Shark Tank where contestants (with an existing business or idea) seek funding from a panel of wealthy entrepreneurs (the sharks) in exchange for a percentage of their business. The funding is designed to help them grow their businesses or take their idea to market. While it's another form of reality TV the show does provide business owners and budding entrepreneurs with some valuable business lessons.
The show has been running in the US for a number of years but is relatively new in Australia and the local 'sharks' in the tank are five incredibly successful entrepreneurs who collectively are reported to be worth close to $1 Billion. The shark panel is comprised of:
Janine Allis (owner of Boost Juice and Salsa's Fresh Mex Grill)
Steve Baxter (internet pioneer and one of Australia's most successful tech entrepreneurs)
Andrew Banks (Talent2 Recruitment)
John McGrath (McGrath Real Estate Agents)
Naomi Simson (Red Balloon)
The contestants pitch their business concept to these self-made multi-millionaires who then grill them and then decide if they want to make an offer to take some equity in the business and mentor these entrepreneurs. It's entertaining and like any television show, it's heavily edited and I suspect several hours of footage is cut down to about 15 minutes per contestant.
It may well be a television show but it provides business owners and particularly people in the start- up phase of their business with some incredibly valuable lessons. In a series of blogs I'm going to address some of these important lessons including the importance of knowing your numbers.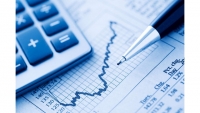 I cringe when the entrepreneurs get mauled by the sharks because they don't know their business numbers. In fact, the easiest way to get eaten alive on Shark Tank is to ask for them to invest thousands (or hundreds of thousands) of dollars in your business and not be able to provide the key metrics about your business. These should roll off your tongue and include your turnover in the last three financial years, your gross profit margin on your products, your net profit, your fixed costs, and your competitor's prices, If you are in start-up mode you need to be able to rattle off your projected revenue, the number of units you expect to sell, the profile of your ideal customer and the supporting demographics. Without these numbers its Nemo versus Jaws in the tank.
One of the most common hurdles that the contestants tripped up on was the valuation of their business. The first stage of every pitch is the contestant says, "Hi, my name is … and I'm asking for a $500,000 for a 30% stake in my business." In many cases we then discover the 'business' is still in the embryonic stages and has generated less than $50,000 in revenue. Incredibly the pitch is based on a valuation of ten, twenty or thirty times that amount. The fact is, nobody wants to pay above the odds and particularly not these street smart sharks.
Before you pitch your business to an investor you need to know what it's really worth. Your valuation must be based on commercial valuation guidelines that vary industry by industry. Some are based on annual revenue, some are based on a multiple of profit and other valuations are based on the average business revenue per customer. You need to be clear about what valuation method applies to your business and never factor in the 'potential' in your calculations. A business' value is based on real numbers as they stand today. The reason you are pitching to investors is to get the funding and mentoring to help you take the business to expanded markets or build a distribution channel using their networks.
As accountants we can do some financial modelling and prepare some 'what if' scenarios. This tells you if the business is viable and gives you an understanding of your business' best and worst case profit scenarios using a number of assumptions. When the sharks ask you these sort of questions you need to know the answers:
If you could order in much larger quantities and secure the raw materials for a cheaper price what would that do to your gross profit?
How many items do you need to sell in year one to break even?
What would be the projected profit if you increased the product price by 10 percent?
What is your marketing budget this year and what distribution channels are you focussed on using?
Have you got patents and trademarks in place where applicable?
The list of potential questions is long but the moral of the story is you need to plan and prepare. Every investor or shark demands that you 'show me the money' and in a previous blog we examined the importance of preparing your pitch.
Finally, you need to be able to do some simple math calculations under pressure in the tank. Typically the sharks will barter your offer down and want to pay less than your asking price by reducing their investment or increasing the equity stake in your business.
If you're going to jump in the tank and swim with the sharks you need to know the dangers. Every business sale (or part thereof) is subject to a process and I'm almost certain that some deals done in the shark tank eventually sink. These hardened sharks bring an exhaustive due diligence process with them and you also need to satisfy their legal departments. Ultimately this is a TV show designed to provide entertainment and when an excited contestant 'hooks' a shark they leave the tank with a verbal offer. There is a lot of water to go under the bridge before you have a legally binding contract and the cash in your bank account.
If you're looking to start a business, raise capital or appear on the TV show you need to do your planning. That includes knowing your numbers inside out. The starting point is prepare a business and marketing plan together with cash flow projections. We can help you with these and if you're contemplating an appearance on the Shark Tank program, contact us today and we'll make sure you've got the perfect pitch and the right bait to attract the sharks.