Industries with the Highest Work-Related Expense Claims
According to a report that lists the top 10 expense claims by industry, in 2014/15 people working in the real estate industry had the highest expense claims of all sectors (Source). Employees in this industry claimed on average $8,634 in work related deductions which is probably no major surprise given real estate agents use their cars extensively for work.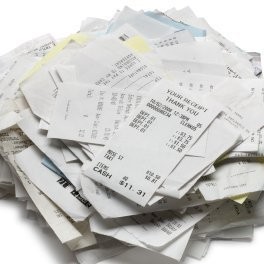 A number of the other top nine industries with the highest level of work related claims also involved a significant amount of travel as part of their job. These included truck drivers at $5,059 and trades people at $4,871. Probably the biggest surprise was the legal profession who claim more than both truck drivers and trades people and on average claim of $7,156 of work related expenses. This may be due to the expenses they incur in the legal profession that are not reimbursed by their employers including travel costs when visiting clients, self-education expenses and annual registration fees.
The variation is work related expenses is significant and supports the fact that every industry is different. It also highlights the importance of keeping receipts to substantiate your expenditure and if you claim car expenses your log book might be critical. The highest work-related claims by occupation include:
| | | |
| --- | --- | --- |
| Rank | Occupation | Average |
| 1. | Real estate agents | $8634 |
| 2. | Lawyers | $7156 |
| 3. | Truck drivers | $5059 |
| 4. | Tradies | $4871 |
| 5. | Farmers | $4428 |
| 6. | Engineers | $4415 |
| 7. | Accountants | $3224 |
| 8. | Teachers | $3164 |
| 9. | Nurses | $2622 |
| 10. | Bankers | $2223 |