SHEREEN WHITE
Tax & Business Adviser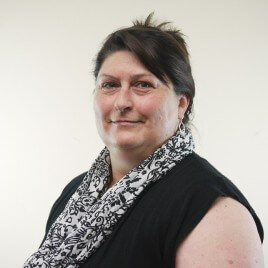 Shereen joined Sheridans in 2012. She commenced her accounting career in 1998 and has worked in public practice in both Adelaide and Regional South Australia. Having dealt with small business owners and individuals during this time, Shereen brings a range of expertise to our small business clients.
She enjoys working with first time small businesses owners and is passionate in helping them navigate the complexities of the Australian taxation system. Our existing well established business clients appreciate Shereen's enthusiastic approach, in helping them look to the future and assisting them to find ways to improve their financial position.
Shereen's variety of experience in public practice, places her in a strong position to assist our clients over a diverse range of business sectors from farming, retail, medical to hospitality and engineering.
She also enjoys the challenge of taking on special projects for clients with a 'can do' country attitude.
Shereen enjoys spending her spare time doing anything creative from painting to photography. Her favourite locations to take advantage of her passion are the many SA beaches and the beautiful Adelaide hills.