Mortgage Lending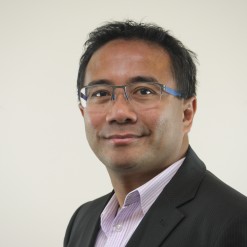 FAIRUZ AZLI
Practice Manager (CPA & CA)
( Business Consultant / Mortgage Broker)
Having worked in a number of highly successful accounting and financial planning businesses, Fairuz joined Sheridans in February 2015 as a Practice Manager. His key role is to assist the Directors with the day to day operations of the business.
As a qualified accountant, Fairuz enjoys helping clients to get the best financial outcomes from their business. Fairuz's specialist technical skills include business planning, three way financial forecasting, finance management reporting and business analysis.
As part of his extended role at Sheridans, Fairuz utilises his skills as a qualified mortgage broker to assist clients to find the loan most suited to their individual needs.
Fairuz's ultimate passion is helping his clients become financially well organised, making sure all aspects of their personal finance – building wealth, protecting wealth, managing debt, meeting tax obligations, planning for retirement and estate planning - are addressed appropriately and reviewed regularly.
Fairuz's professional associations and memberships include:
CPA Australia
Institute of Chartered Accountants of Australia and New Zealand
The Finance Broker Association of Australia.
Authorised Representative of AFG Ltd.
When not at work, Fairuz takes the opportunity to spend time with his family, play golf, fishing, attend the local gym and enjoys the occasional domestic and overseas holiday.


Return to top * Return to Staff Profiles Homepage
Administration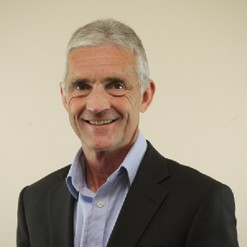 CHRIS JONES
Mortgage Broker Assistant
Chris joined Sheridans in May 2017 and brings over 24 years banking experience. Further, he has in excess of 17 years administration experience within accounting firms.
His primary function is to provide assistance to our Mortgage Broking division. Once our Loan Broker has made final recommendations, Chris proceeds to guide our clients through the loan application process.
He has a keen eye for detail and enjoys assisting clients every step of the way. Collation of information, preparation and lodgement of loan applications is a passion for Chris, as he likes to ensure the process with the banks runs as smoothly as possible. Chris then follows your application through to settlement.
Part of managing the client relationship with Sheridans, is in providing tools from Sheridans library of information to assist them in becoming financially well organised.
Away from work Chris enjoys keeping fit by running, cycling and going to the local gym. He also enjoys traveling and spending time with his family.

Return to top * Return to Staff Profiles Homepage
Sheridans - Build Your Business & Grow Your Wealth