Directors
GREG SHERIDAN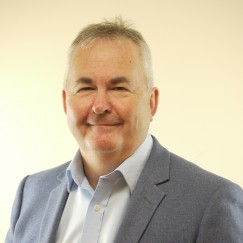 Director & Business Adviser (FIPA)
Greg has been in public practice for over 30 years and has dealt with most problems facing small to medium size businesses or enterprises (SME's). He is one of the founding Directors of Sheridans.
His passion and specialty is helping small business clients with strategic planning, forecasting and profit improvement. Greg says' "So many business owners start off on the wrong foot with rocky foundations including the wrong business structure and accounting software that is not utilised properly. All too often we find budding entrepreneurs have had poor advice regarding finance options and business registrations, further they are often under insured. We believe our client brief includes guiding and protecting our clients and we genuinely love helping small business owners navigate their way through the maze and haze of issues and challenges. In fact, from day one we have always told clients that no job is too big or too small for the team. We strive to do more than just keep the score for our clients, avoid using technical jargon and let clients know that there's no such thing as a 'silly' question."
In addition, Greg has a unique process he uses with small business clients where he shows them how to look ahead quarter by quarter, with profit improvement as the priority and setting a clear strategic direction for the business.
Greg's professional qualifications and memberships include:
Bachelor of Business (Accounting)
Chartered Tax Advisor with the Taxation Institute of Australia
Fellow of the Institute of Public Accountants (IPA)
Fellow of the Chartered Institute of Corporate Governance.
Registered Tax Agent
Graduate Diploma in Financial Planning
He won the Ralph Bell Bequest Prize for Company Law.
Greg enjoys reading and is a keen tennis player who peaked in 1979!


SHANE HOLMES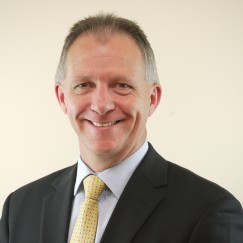 Director & Financial Adviser
Shane joined the financial services industry in 1990 with Colonial Mutual Life providing advice on superannuation, personal life and disability insurance. He had a strong desire to provide a variety of product and company choices for his clients and within 2 years commenced his own practice. He quickly developed business relationships with up to 10 life insurance companies, which provided Shane with the opportunity to deliver a wider range of tailored superannuation and insurance services to his clients.
Over time and with a shared client first focus Shane developed a strong working relationship with Greg Sheridan. In 1998 Shane and Greg merged their respective financial planning and accounting businesses to form what is known today as Sheridans Accountants & Financial Planners Pty Ltd.
Shane explains that, as advisers we often hear people say - "I don't have enough money to see a financial planner". However, we suggest the opposite is in fact true. One of our favourite sayings is, "failing to plan is planning to fail".
All too often we hear of the impact failing to plan has on people. One example is inefficient estate planning with a large proportion of the population not having a legal and up to date Will or Power of Attorney in place. Poor estate planning can often lead to family disputes.
"There are many issues we discuss with clients, such as putting in place easy to follow budgets that allow our clients to commence saving for a home, a holiday or to grow their wealth. We review our client's personal insurance protection plans with particular emphasis placed on selecting tailored products and well worded insurance policies. Tax effective and easy to understand retirement savings plan strategies are considered along with more complex and detailed advice for Self-Managed Superannuation Fund trustees. A comfortable lifestyle in retirement does not simply happen by chance. The right advice and a clear plan are the essential tools needed to achieve goals."
Personalised plans require regular revision to capture life's financial milestones such as getting married, becoming a parent, children in their teenage years then approaching retirement. Shane says, "I really enjoy helping people plan through these various stages of the financial life cycle."
Shane completed his Diploma of Financial Planning in 2002 from Deakin University and continued to further his education by completing specialist accreditation courses to provide advice on Self-Managed Superannuation Funds, ASX Accredited Listed Products and Margin Lending and Geared Investments.
Shane's professional associations and memberships include:
Association of Financial Advisers
Self-Managed Superannuation Fund Association of Australia
Registered Tax (Financial) Adviser of the - Tax Practitioners Board
Authorised Representative of – Sheridans Financial Services Pty Ltd
Outside of work, Shane enjoys spending time with his wife and son. In his younger days Shane represented Australia in cycling but nowadays enjoys endurance motorcycle trail rides in the remote areas of outback Australia.
JOHN SUTER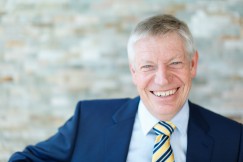 Non Executive Director
John joined Sheridans as a Non-Executive Director in 2003. John is a respected and skilled leader with a strong understanding of strategic issues, there impact on successful planning and the ability to ensure agreed strategies are implemented.
John has over 30 years of experience in financial services including banking, insurance and fund management.
His most recent role within the Financial Services industry was as General Manager ANZ distribution where he was responsible for developing and implementing the distribution strategy for investment and insurance products.
John is currently employed by Frisk, an innovative technology company that indexes structured and unstructured data to provide meaningful business insights for major government agencies. In his role as Executive Director of Strategy, he is a key member of the leadership team and works closely with the Frisk Board to develop strategies to achieve financial forecasts and profits.
John also has a passion for wine and growing grapes and owns a vineyard in the Clare Valley.

Return to top * Return to Staff Profiles Homepage
Sheridans - Build Your Business & Grow Your Wealth