Business Development
GREG SHERIDAN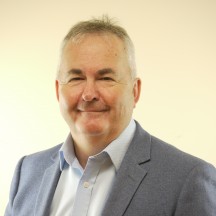 Director & Business Adviser (FIPA)
Greg has been in public practice for over 30 years and has dealt with most problems facing small to medium size businesses or enterprises (SME's). He is one of the founding Directors of Sheridans.
His passion and specialty is helping small business clients with strategic planning, forecasting and profit improvement. Greg says' "So many business owners start off on the wrong foot with rocky foundations including the wrong business structure and accounting software that is not utilised properly. All too often we find budding entrepreneurs have had poor advice regarding finance options and business registrations, further they are often under insured. We believe our client brief includes guiding and protecting our clients and we genuinely love helping small business owners navigate their way through the maze and haze of issues and challenges. In fact, from day one we have always told clients that no job is too big or too small for the team. We strive to do more than just keep the score for our clients, avoid using technical jargon and let clients know that there's no such thing as a 'silly' question."
In addition, Greg has a unique process he uses with small business clients where he shows them how to look ahead quarter by quarter, with profit improvement as the priority and setting a clear strategic direction for the business.
Greg's professional qualifications and memberships include:
Bachelor of Business (Accounting)
Chartered Tax Advisor with the Taxation Institute of Australia
Fellow of the Institute of Public Accountants (IPA)
Fellow of the Chartered Institute of Corporate Governance.
Registered Tax Agent
Graduate Diploma in Financial Planning
He won the Ralph Bell Bequest Prize for Company Law.
Greg enjoys reading and is a keen tennis player who peaked in 1979!


FAIRUZ AZLI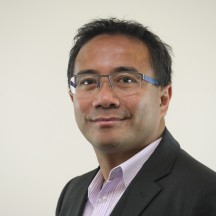 Practice Manager (CPA & CA)
( Business Consultant / Mortgage Broker)
Having worked in a number of highly successful accounting and financial planning businesses, Fairuz joined Sheridans in February 2015 as a Practice Manager. His key role is to assist the Directors with the day to day operations of the business.
As a qualified accountant, Fairuz enjoys helping clients to get the best financial outcomes from their business. Fairuz's specialist technical skills include business planning, three way financial forecasting, finance management reporting and business analysis.
As part of his extended role at Sheridans, Fairuz utilises his skills as a qualified mortgage broker to assist clients to find the loan most suited to their individual needs.
Fairuz's ultimate passion is helping his clients become financially well organised, making sure all aspects of their personal finance – building wealth, protecting wealth, managing debt, meeting tax obligations, planning for retirement and estate planning - are addressed appropriately and reviewed regularly.
Fairuz's professional associations and memberships include:
CPA Australia
Institute of Chartered Accountants of Australia and New Zealand
The Finance Broker Association of Australia.
Authorised Representative of AFG Ltd.
When not at work, Fairuz takes the opportunity to spend time with his family, play golf, fishing, attend the local gym and enjoys the occasional domestic and overseas holiday.

Return to top * Return to Staff Profiles Homepage


Administration
ANGELINA COMLEY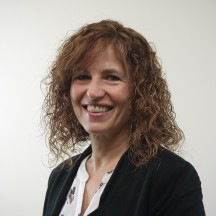 Assistant - Accounting
Angelina joined Sheridans in July 2017. Having had 8 years personal experience running and operating her own coffee shop business in Alice Springs, she realised she had more to offer small business owners in relation to keeping good financial records and general business management.
Since having completed her Advanced Diploma and Certificate IV in Accounting by 2014, she went on to work with a variety of businesses ranging from a Holiday Tour Operator, Real Estate Agent and the Hospitality Sector. During the 10 years prior to joining our firm, Angelina had acquired positions of managing a team of bookkeepers at medium and large accounting firms.
Angelina is XERO Certified and has advanced skills in MYOB. She enjoys helping our small to medium business clients get the best out of these software programmes, to assist them in achieving the best outcomes for their businesses.
Both at work and at home, Angelina is a connoisseur of fine coffee on which, she frequently tops up. For best results, approach with her with an offering of coffee for a full expresso bookkeeping experience!


ERYN TREE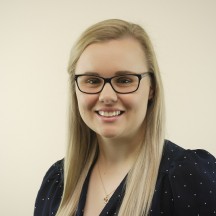 Assistant - Accounting
Eryn started with Sheridans in June 2014 as a part-time receptionist. Her great work ethic was soon noticed by the directors and was soon offered a full time position after 6 months.
Her desire to learn more about the world of accounting, Eryn completed the Income Tax Preparation Course and began to assist our accountants with preparation of tax returns. At the beginning of 2017, Eryn moved from reception to assist our accountants in a permanent role.
Keen to develop her knowledge, Eryn has commenced her Diploma of Accounting with the Institute of Public Accountants (IPA). Working alongside our experienced accountants, Eryn is completing more complex work to further hone her skills in preparing tax returns, bookkeeping using XERO and MYOB for small businesses, along with other accounting duties.
Eryn with her partner are proud first home owners and together are in the process of completing the finishing touches. Eryn has recently purchased a puppy, which she adores and she enjoys spending time with family and friends. Eryn is also an active patrolling member at Christies Beach Surf Life Saving Club.


KAREN KALLESKE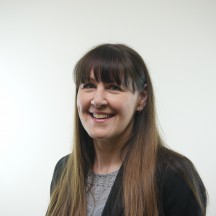 Assistant - Accounting
Karen joined Sheridans in July 2011 as an accounting assistant providing support to our senior accountants in the preparation of financial statements and tax returns for our business clients. She also assists with the preparation and lodgement of monthly/quarterly IAS & BAS.
Karen has numerous years of bookkeeping experience and is happy to help our clients with any accounting package queries they may have.
Outside of work Karen enjoys spending time with family, going to the gym and catching up with friends.


Return to top * Return to Staff Profiles Homepage
Sheridans - Build Your Business & Grow Your Wealth